DANCERS FROM ALL AROUND THE WORLD

| | |
| --- | --- |
| | Source: Goya Foods New York International Salsa Congress |
Aug./Sept. Issue of AARP THE MAGAZINE
Responsible Author: Ruby BIRD & Yasmina BEDDOU (Journalists/Directors) | PARIS - HOLLYWOOD - LOS ANGELES, 08/05/2019, 08:56 Time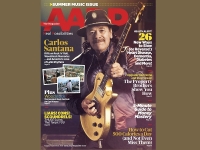 USPA NEWS -
Through talent, determination, and by his reckoning some divine intervention, a young boy from Jalisco, Mexico, became one of the most internationally recognized guitarists of our time. Classic-rock veteran Carlos Santana discusses his rise to worldwide stardom in an exclusive interview for the August/September issue of AARP the Magazine (ATM), as well as celebrating milestone anniversaries, shedding his years of wisdom on others, and looking ahead to a future full of music and love.
UNDER ATTACK ALL OVER THE WORLD
Responsible Author: Ruby BIRD & Yasmina BEDDOU (Journalists/Directors) | PARIS - OAKLAND, 08/05/2019, 08:54 Time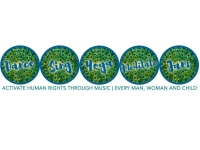 USPA NEWS -
Human Rights are under attack all over the world, at a time when the understanding of peace and human connection have evolved to a point of great possibility. A greater understanding of human rights can be achieved through creative expression and exploration, and music unites communities like nothing else.
| | |
| --- | --- |
| | RAHMA-SOPHIA RACHDI |
| | Daren Frankish |
| | Ruby BIRD |
| | Yasmina BEDDOU |
| | Roberto Magni |